The Morel Store
The Morel Store is closed until November 2023!
Please note the morel store will be closed until November 2023.  Please feel free to browse but visitors will be unable to purchase items.  Come back in November for some really good deals and holiday ideas.
The Great Morel thanks you for your understanding!
Welcome to The Great Morel Store where you will find everything morel.  The Morel Store is packed with some really cool stuff from t-shirts and the highest quality hats, to some really sweet hand carved deer antler items such as: wine bottle corks, morel bottle opener, morel key chains, and puzzles are pretty sweet too.  We continually expand our product line with some very unique and interesting gifts for the morel hunter in your life. Take a look around for some pretty unique morel gifts.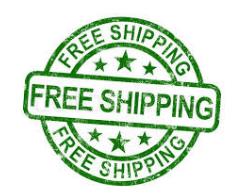 * Free Shipping on all items.
---
The legal stuff – Terms and Conditions
---
The Great Morel Store is temporarily on a break. Thank you for your patience and check back in November when it fires back up.
Sorry, this product cannot be purchased.
Showing all 26 results