Finding Morels in the Northeast Region
This region consists of Pennsylvania, New York, Maryland, and the New England States. This region's season runs about the same time as the Midwest region.  You should be heading out into the woods in the southern part of this region in early to mid-April, and the season in the north can run on up through the first week of June. The Southern parts of this region could have been categorized as the Mid-Atlantic  region, and for those in the southern areas of this region, just remember to get out in the woods around early to mid-April.
"Ash trees, tulip poplars, undergrowth typical with mayapples around. North slope and level areas. Definitely a three zoned forest with a weakening upper zone and strengthening lower zone. Find half frees first in mid to late April, then some very small blacks and greys accompanied by medium to small sized yellows. Usually done by third week of May. Never find the big huge yellows as seen on photos posted from other states. The morels in our woods are great hiders and it takes a slow eye to find them. We also look at a few pictures on them before heading out to get our eyes trained." says Joe P who hunts in Berks County Pennsylvania which is located in the southeast part of the state between Harrisburg and Allentown.
Without a doubt the trees of choice are once again the elm, ash, tulip poplars and old apple trees. The old apple trees can often be found along the edge wood lines, and when you can find the mixture of elms and apples you need to hunt hard.
Andy G from Onondaga County New York which is the Syracuse area, really likes the apples as he explains his hunting technique, "Hilly to flat areas, mostly exposed to south sun. Search around hardwoods, particularly old abandon apple orchards (which are plentiful in this area) or scrub apples. Look for lots of deep organic matter, like peat." He also adds, "apples, apples, apples…"
Catherine who hunts her morels a bit farther south in Connecticut has her thoughts on the woods in which she hunts…" deciduous forests, moist soils with low acidity, shady but warm areas (south side of hills)."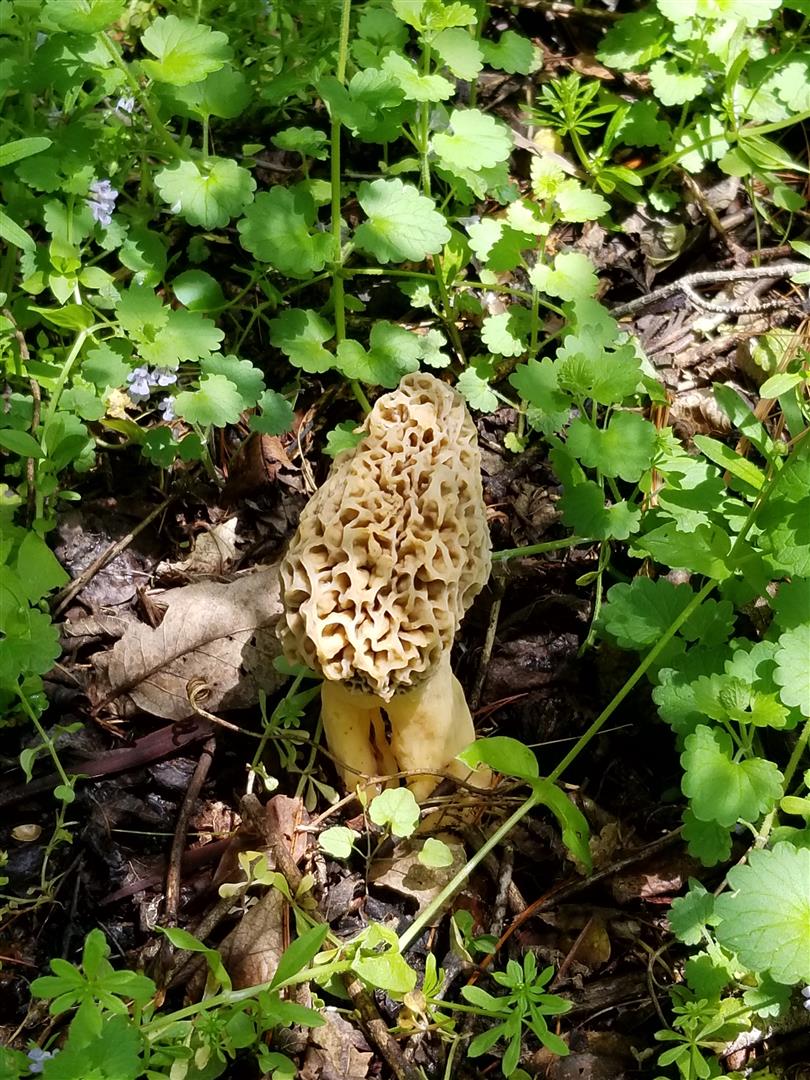 Hunting the terrain is mentioned often in the survey responses from all the regions and this region is not an exception. If you have read any of the other regions, shroomer from all over and The Great Morel believe there are two types of morel hunters – those who hunt the trees, and those who hunt the lay of the land. This is not necessarily true among all morel hunters, but you'll find it to be mentioned frequently when talking about morel hunting. Often you'll hear shroomers like Randy M. in Maryland who offers this advice, "Look for the trees then hope they are close to areas that hold the moisture. Our Morel temps don't always sync up with rain."
The weather in this region, like most regions is often the major concern of morel hunters. Gary W in Erie County Pennsylvania looks for the ideal temps where the ground temperatures nears the 50 degree mark, "It has been around 2nd week in May when I have found a few morels. It is usually when soil gets up around 50F."
…love to see a few warm days with a rain or two. Ideal situation is when there is an unusually warm rainy night. If no rain, then the morels are too small to find. If too much rain or not enough warmth (70 degree days), then they don't seem to grow at all.
Joe P in Northwest PA has his thoughts on the weather and goes on to say… "love to see a few warm days with a rain or two. Ideal situation is when there is an unusually warm rainy night. If no rain, then the morels are too small to find. If too much rain or not enough warmth (70 degree days), then they don't seem to grow at all."
Keep in mind too, that as with most regions, the morels will be a week or two earlier in the southern parts than in the northern parts of this region. The Sightings Maps are a great way to gauge the progression, along with knowing the woods and how it comes to life in the spring.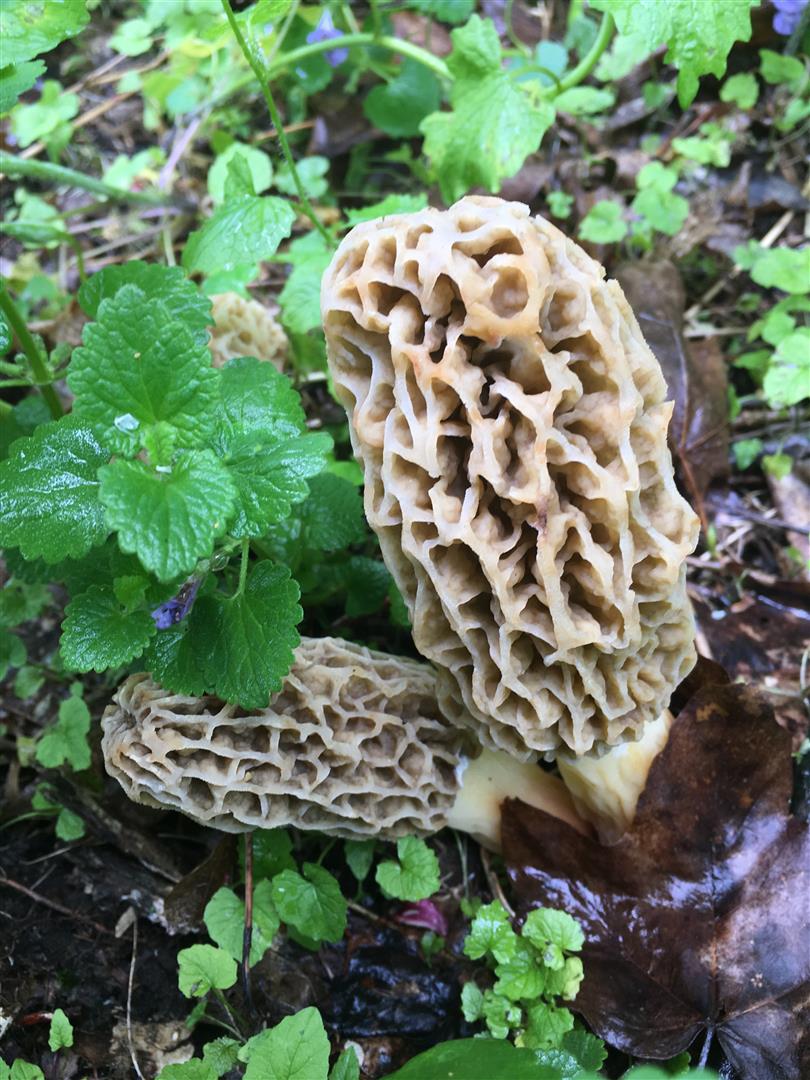 Michael U monitors the season by various tactics…"There are a few old apple trees where we start looking, then progress to the hardwoods. Also, watch for (I believe they're called mayapples. Usually when the mayapples are approximately 12 " high, seems to be the apex of the season"
Morel hunting isn't super popular in many areas of this region, although some areas seem to have more morel hunters than others. While the competition is not as fierce, the popularity is not diminished and this spring past time is growing. Michael U, also from Berks County PA adds his thoughts – "Seems to be gaining popularity a little bit the more that people taste them."
If you do venture out, a word of advice from some of the respondents to the survey and from The Great Morel – protect yourself from the ticks. These little nasty fellows can be a menace to a good day in the woods, so protects yourself and read more on ticks here.
We'll close this region with some words of wisdom of the well renowned shroomers from this neck of the woods.
Don't give up, GET OUT THERE (It's a great time to be in the woods), just use tick repellent, and watch the progression maps online.
---